Fishes of the Great Lakes Region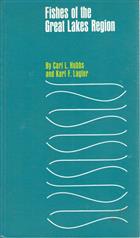 Description:
A classic work which remains the definitive guide on the identification and study of the fishes of this important freshwater region.
Condition
Vg. From the library of Prof. J. Green (1928-2016) with his name to half-title.
Other titles from the collection : Prof Jim Green
You may also like...