Graphical and Tabular Methods in Crystallography as the Foundation of a New System of Practice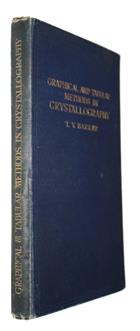 Description:
With a multiple tangent table and 5-figure table of natural cotangents. 1st edition.
Condition
8vo, orig, cloth, some minor wear, front hinge reinforced with tape. Ex-lib.: part of Charles Judson Bequest 1946 to Laboratory of Mineralogy in the University of Oxford. Signature of Charles Judson and a few pencil annotations and markings to text.
You may also like...