Hedgehogs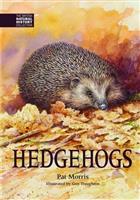 Description:
New revised, expanded and updated edition, taking account of recent research and controversial issues. Presents scientific and down-to-earth information about one of Britain's best-loved wild animals. In its various editions, this book has remained the principal 'popular' book on the hedgehog for over thirty years.
Other titles from the series : The British Natural History Collection
You may also like...