John Abbot. Birds, Butterflies and other Wonders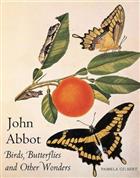 Description:
John Abbot was one of the earliest artist-naturalists to study the insect and bird life of North America. He is best known for his illustrations to the work, "The Natural History of the Rarer Lepidopterous Insects of Georgia" (1797), by Abbot and Smith.
Other titles from the series : Art of Nature
Click to view all titles in this series...

You may also like...