Lapland: A Natural History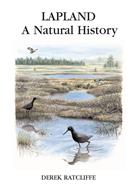 Description:
First published 2005. In depth look at the flora and fauna of Lapland. This unspoilt area of northern Scandinavia and northwestern Russia, within the Arctic circle, holds a fascinating and specialised community of plants and animals
Other titles from the series : Poyser Natural History
You may also like...