Les Libellules de France, Belgique, Luxembourg et Suisse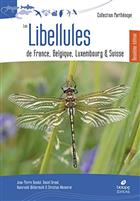 Description:
Text French. 2nd edition. Chapters on biology, biogeography and ecology; Identification key to adults and larvae; detailed species accounts, identification criteria in the field, distribution maps for Europe as well as the area covered in this guide.
Other titles from the series : Collection Parthenope
You may also like...