Mosses of the Northern Forest: Quick Guide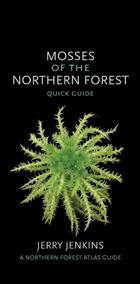 Description:
The Quick Guide for Mosses of the Northern Forest contains two double-sided photographic charts that allow users to see high-res, close-up images of the more than 300 mosses in the Northern Forest region of North America. The map-sized folding charts are water-resistant and field-friendly, the perfect companion to the Photographic Guide.
You may also like...