A Supplement to The Liverwort Flora of the British Isles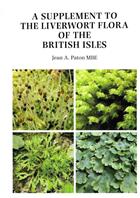 Publisher : Jean Paton
Illustrations : 16 b/w illus
Description:
Nearly 20 years after publication of The Liverwort Flora of the British Isles (1999), it was realised that there would never be a second edition of such a large and complex work. Thoughts of a supplement began to take shape, to match the accounts and illustrations in the Flora.
The main objective of this Supplement is to introduce species that had been found and added to the British list since publication of the original Flora, or where recent studies indicate that some well-known taxa in fact represent two different species. The new taxa included here are in the same sequence and illustrated as in the Flora.
You may also like...