Naturgeschichte der Insekten, besonders in Hinsicht ihrer ersten Zustaende als Larven und Puppen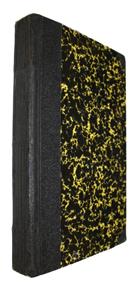 Description:
In this book the Berlin entomologist Peter Friedrich Bouché (1785-1856) described the early instars of a large number of insects, especially Diptera and Hymenoptera, but also Lepidoptera, Coleoptera and other groups. The book is of importance as it includes descriptions of new species, often illustrated on the plates.
[Horn-Schenkling 2093]
Condition
Ex-lib. with stamp to title-page. Later half-cloth, marbled boards; no lettering to spine. Ink stamp to title-page. Some foxing. Good.
You may also like...