New Naturalists (New Naturalist 82)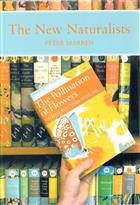 Description:
2nd edition.
Condition
Vg. From the library of Keith Hyatt (d. 2021), acarologist at the Natural History Museum, London, and prominent member of the London Natural History Society, with his name inside front cover, and his occasional neat, marginal, pencil annotations. A review of the present book from The London Naturalist tipped-in at title page.
Other titles from the series : New Naturalist Main Series
Other titles from the collection : Keith Hyatt
You may also like...