Odonata Larvae or Korea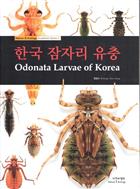 Description:
Text Korean with scientific names in Latin.
Other titles from the series : Nature & Ecology Academic Series
Click to view all titles in this series...

Jung, K.-S.; Lee, J.-E.
Price £37.50

Paek, M.K.; Shin, Y.H.
Price £90.00

Hwang, Seul-Ma-Ro
Price £99.00
You may also like...