Butterflies of the Korean Peninsula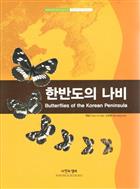 Description:
Text mostly Korean with Latin scientific names, some text English. Includes bibliographical references and index, with multilingual Nomenclature. For each species: Scientific Name; Korean Name; Synonyms; Distribution; First record for Korean peninsula; North Koran Name; Host plant; Remarks. This is a systematic catalogue, not an illustrated identification guide.
Other titles from the series : Nature & Ecology Academic Series
Click to view all titles in this series...

Jung, K.-S.; Lee, J.-E.
Price £37.50


Hwang, Seul-Ma-Ro
Price £99.00
You may also like...