On the dating of English houses from external evidence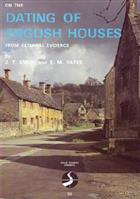 Description:
1992 reprint. An ability to estimate the age of buildings is of value in distinguishing the phases of growth in settlements. This book uses external features to date houses, it includes a key, line drawings and background information on the various building styles.
Other titles from the series : AIDGAP GUIDES
You may also like...