Richard Owen Commemoration: Three Studies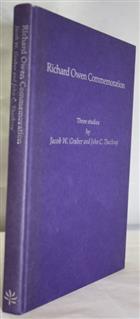 Description:
Published in the centenary year of Owen's death, this work contains two essays on Owen and his correspondents and a catalogue of his papers and letters held at the Natural History Museum, London.
Condition
Cloth. Slight fading to spine. Vg.
Other titles from the collection : Library of Pamela Gilbert
You may also like...