Scorpiones Fauna Helvetica 13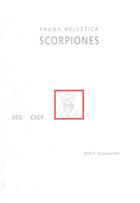 Description:
Text German/Italian. Current knowledge on biology, ecology and distribution of the three species of Euscorpius found in Switzerland. Identification key. Information on scorpion venom, treatment of stings, threats, conservation, etc.
Condition
Vg.
Other titles from the series : Fauna Helvetica
Other titles from the collection : Ken Smith
You may also like...