Searching for Butterflies in South West Switzerland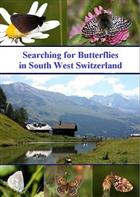 Description:
This film takes you from the floor of the Rhone Valley to the snow line high up in the Swiss Alps over a three week period in the months of June and July in 2011. A total of 128 species of butterfly were captured on this film in the magnificent alpine scenery.
You may also like...