Tanzania Wildlife and Safari Guide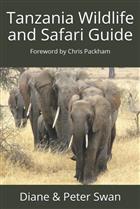 Description:
Foreword by Chris Packham. Although the book is primarily an African Wildlife Guide, there is a key focus on developing the reader's awareness of how so many species of wildlife in Africa face a threat to their very existence, and a comprehensive and thought provoking section on endangered animals draws attention to this.
You may also like...