The Biology of Blood-sucking Insects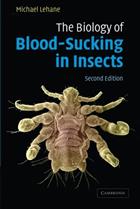 Description:
2nd edition. This new edition of The Biology of Blood-Sucking in Insects has been fully updated since it was first published in 1991. It provides a unique, topic-led commentary on the biological aspects that are common to blood-sucking insects. This account focuses on the biological adaptations that clearly suit the blood-sucking habit and further discusses host–insect interactions and the transmission of parasites by blood-sucking insects. It also outlines the medical, social and economic impact of blood-sucking insects. Of use to advanced undergraduate and postgraduate students of veterinary and medical entomology and parasitology
You may also like...