The Butterfly Red List for Great Britain 2010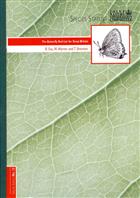 Description:
This is the first assessment of British butterflies against the new IUCN criteria, and replaces earlier assessments published in 1987 and 1997. It utilises comprehensive new data on trends in distribution and population, allowing a more complete and up-to-date publication.
Other titles from the series : Species Status
Click to view all titles in this series...

Falk, S.; Chandler, P.
Price £15.00
Daguet, C.; French, G.; Taylor, P. (Eds)
Price £4.99
You may also like...