The Ecology of Vision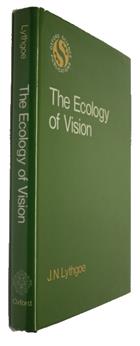 Description:
1st edition. A classic work by one of the pioneers on the ecology of vision.
Condition
Orig. cloth. Fine copy in d/w (in revovable protective sleeve).
Other titles from the series : Oxford Science Publications
Click to view all titles in this series...

Williamson, M.
Price £12.00

Williamson, M.
Price £35.00
You may also like...