The Flora of the Bristol Region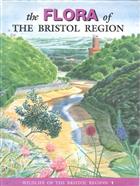 Description:
The first detailed account to be published for almost 90 years. It is the culmination of a 15 year project to record the plants of the Bristol area (formerly Avon), by one km grid squares. Over 1,600 species recorded. Introductory chapters on habitats and vegetation types, sites of botanical interest, recent history of field botany, including botanists in the area
Condition
Vg in d/w.
Other titles from the series : Wildlife of the Bristol Region
You may also like...