The Lepidoptera of Europe. A Distributional Checklist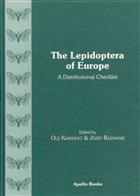 Description:
First list to cover the entire European fauna (more than 8,300 spp, 74,000 records) since the Staudinger-Rebel Catalogue, 1901. Besides being a checklist, The Lepidoptera of Europe also indicates in table form, in which of the European countries each species has been recorded.
(Remaining copies are sold without the CD-Rom, which contained a digital version of the data included in the printed book).
You may also like...