The Type Mineralogy of Africa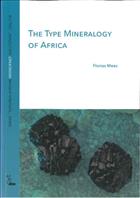 Description:
Starting with trona (1773) and prehnite (1788), many minerals have been described as new species for localities in Africa, including some famous mining sites such as Tsumeb in Namibia and Shinkolobwe in the DR Congo. This book offers a first systematic review of minerals with African type localities, focusing on the history of their description. Organized by country, all valid minerals are covered, but also non valid minerals, unnamed compounds with mineral species potential, and minerals
with non-African type localities whose description history involves the study of specimens from Africa. Three annexes extend the review to minerals described for meteorites found in Africa, to the type mineralogy of island territories of non-
African nations, and to named rock types defined for African localities. Overall, the book aims to draw attention to the type mineralogy of African countries as a specific aspect of their natural heritage, which deserves to be more widely known.
You may also like...