Top 100 Birding Sites of the World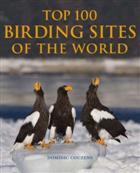 Description:
Original issue. This book brings together a selection of the best places to go birdwatching on Earth. These are brought to life through the eloquent style of the writer and an array of stunning photographs. The sites are chosen for reasons ranging from having spectacular numbers of birds or species to experiencing amazing migration events and hosting rare or spectacular species. They span every continent and include famous locations from the Coto Donana and Manu to the Everglades alongside less well known but equally worthy destinations from Fiji and Kazakhstan to Gabon. Each site features a map, list of key species and information about habitat and timing, along with a world site ranking, while the evocative accounts bring each location to life and explain exactly why it deserves to be included in the book, as well as justifying its site ranking.
Condition
Fine in d/w.
Other titles from the collection : Prof Jim Green
You may also like...