Water Resources: Science and Society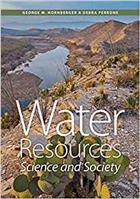 Description:
The fair allocation and wise use of fresh water presents significant challenges across the world. To avoid unresolvable crises in the future, judiciously managing water resources in the twenty-first century is fundamentally important. Integrating the underlying science of hydrology with real-world usage scenarios, Water Resources offers a nuanced, modern treatment of contemporary water resource management issues.
You may also like...