Wild About Britain: A lifetime of award-winning nature writing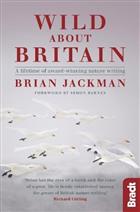 Publisher : Bradt
Illustrations : 1 map
Description:
A new collection of award-winning journalist Brian Jackman's nature and travel writings from the past 40 years. This is a nationwide
celebration of Britain's unspoiled coast and countryside, concentrating in particular on Britain's wildlife and the wild places in which its most spectacular species are found, but also touching on fishing, sailing and the way Britain's history has shaped the landscape. 'Wild about Britain is not a guidebook' says Brian Jackman. 'It's an extended love letter to the British Countryside.'
You may also like...