Wildfowl in Great Britain: a survey of the winter distribution of the Anatidae and their conservation in England, Scotland and Wales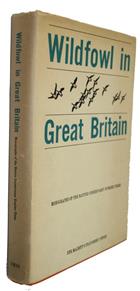 Description:
Illustrated by Peter Scott. First published 1963.
Condition
Vg in d/w.
Other titles from the series : Monographs of the Nature Conservancy
Click to view all titles in this series...
McVean, D.N.; Ratcliffe, D.A.
Price £40.00
Johnson, G.A.L.; Dunham, K.C.
Price £35.00
Other titles from the collection : Prof Jim Green
You may also like...