Zikaden - Leafhoppers, Planthoppers and Cicadas (Insecta: Hemiptera: Auchenorrhyncha): Denisia 4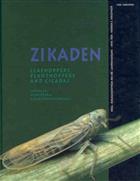 Series : Denisia
Volume: 4
Publisher : Biologiezentrum
Published In : Austria
Illustrations : Numerous colour + b/w photos, text figs
Description:
Mostly in German or English. Contributions by many authors on a wide range of research into Leafhoppers, Planthoppers and Cicadas, from taxonomy, biology and ecology to the use in human culture.
Condition
Owner initials to endpaper. Fine copy.
Other titles from the series : Denisia
You may also like...