A year in the lives of British Ladybirds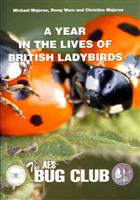 Description:
Based on a series of articles in the Amateur Entomologists' Society's Bug Club Magazine. Recounts how we can discover British Ladybirds in their natural habitats through the year. How, when and where to find different species, how to identify adults. How to contribute to national ladybird surveys
Condition
Vg.
You may also like...