An Introduction to the Invertebrates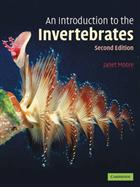 Description:
2nd edition. Today's condensed biology courses teach students little about invertebrates, just when we are discovering how genetic studies can reveal evolutionary relationships. This book is distinctive in
meeting both these needs clearly and simply at an elementary level. It springs from forty years' experience of teaching students.Undergraduate text
You may also like...