Ancient Lakes: Biodiversity, Ecology and Evolution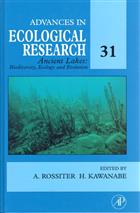 Description:
Advances in Ecological Research Vol. 31. Scattered over several continents, the ancient lakes of the world have a unique uninterrupted history dating back beyond 100,000 years. Ancient lakes are, in effect, aquatic islands in which a complex of ecology, genetics and evolutionary constraints have shaped in isolation their biotas over hundreds of thousands to millions of years. The diverse faunas achieve some of the highest levels of diversity known to any habitat, offering unique opportunities as 'natural laboratories' for studying the mechanisms of evolution and speciation in situ. In this volume, expert scientists present the latest results and perspectives from their research on the organisms of the ancient lakes. This volume presents a diverse range of exciting new hypotheses and perspectives on ancient lake biotas. Information is included on Russian and Chinese faunas, available in English here for the first time.
Condition
From the library of Prof. J. Green (1928-2016) with his name to endpaper. Fine.
Other titles from the collection : Prof Jim Green
You may also like...