Bryophyte Biology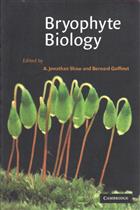 Description:
1st edition. Provides a comprehensive overview of the morphology, systematics, ecology, and evolution of hornworts, liverworts, and mosses.
Condition
Fine copy. From the library of Michael Proctor (1929-2017) (plant ecologist and author of the Collins New Naturalist volumes on Pollination and Vegetation of Britain & Ireland), with his small ownership label.
You may also like...