Butterflies of the Bristol Region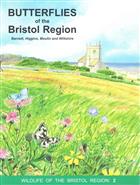 Description:
Illustrations by Andrew Daw and Brin Edwards. Presents the results of the Avon Butterfly Project's survey of butterflies in the region over the last decade. Detailed species accounts. Chapters on habitats, sites and the history of butterfly recording in the region.
Condition
Fine in d/w. Signed by the illustrator Andre Daw.
Other titles from the series : Wildlife of the Bristol Region
You may also like...