Butterfly Fauna of Taiwan. Vol. 4: Lycaenidae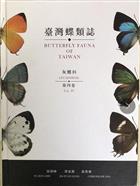 Description:
Text English/Chinese. Fourth of a series of volumes on the butterfly fauna of Taiwan; the series is planned in five volumes. Includes an introduction to each species with Chinese names and synonyms, description, adult morphology, global distribution, distribution in Taiwan, larval host plants, biology and remarks. Each species is illustrated with colour photos of set specimen (upper and underside), with dissected genitalia of both sexes. This volume covers the Lycaenidae.
Other titles from the series : Butterflies Fauna of Taiwan
You may also like...