Chemistry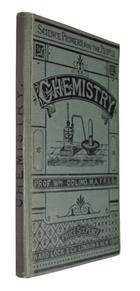 Description:
Science Primers for the People. Preface dated 1883. Intended to afford a readable introduction to the study of Chemistry.
Condition
Sm. 8vo, orig. pictorial cloth. A well preserved copy. Bookplate of the Herbert Lister Bowman Library, Laboratory of Mineralogy, University of Oxford. Bowman (1874-1942) was Waynflete Professor of Mineralogy and Crystallography.
You may also like...

Odling, William
Price £45.00

Landauer, J.
Price £35.00

Fresenius, C.R.
Price £65.00