Die Zikaden Deutschlands, Österreichs und der Schweiz Entdecken - Beobachten - Bestimmen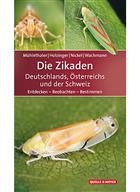 Description:
Text German. More than 700 species of plant- and leafhoppers are found in Germany, Austria and Switzerland. An introductory section gives a summary of morphology, life history and habits. The photoguide aids identification of a selection of the commoner and most attractive species.
You may also like...