Field Guide to the Dragonflies and Damselflies of Great Britain and Ireland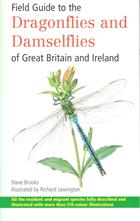 Description:
Revised edition. All the resident and migrant species fully described and illustrated with more than 270 colour illustrations.
Condition
Fine.
Other titles from the series : British Wildlife Field Guides
Other titles from the collection : Michael Archer's Library
You may also like...