Fishes of the Continental Waters of Belize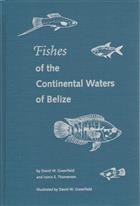 Description:
Belize is home to well-developed coral atolls and many inland lagoons, streams and rivers. As such, many species of fish thrive in its waters and here, 118 species are recorded with taxonomic keys, descriptions and distribution maps.
Condition
Fine.
You may also like...