Flora of Cambridgeshire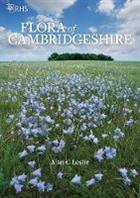 Description:
Cambridgeshire is a county of diverse lowland habitats, and varied geology with a long history of botanical recording. Typical of the larger floras published in recent years, it covers 2,330 species and hybrids, an increase of 1,072 on the flora published in 1964. The main body of the book contains comprehensive species accounts. Introductory chapters discuss topography, geology, climate, an extensive history of plant recorders in the county, and a review of gains and losses of species. Sites of botanical interest, many of national importance, are also included, such as Chippenham Fen, Wicken Fen, the Devil's Ditch, the Ouse Washes, and the urban flora of Cambridge. This is an essential reference for botanists, ecologists, naturalists, landowners, conservation organisations, local authorities, planners and all those with an interest in plants growing wild in this beautiful and interesting county.
You may also like...