Galling Arthropods and their Associates: Ecology and Evolution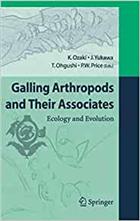 Description:
Recent developments in ecology, evolution, systematics, physiology and biodiversity of gall-inducing arthropods. Impacts of gall induction that indirectly affect insect communities on the host plant. Interactions between galling arthropods and their host plants. Biodiversity and distribution patterns of gall-inducing arthropods. Biological control of invasive gall-inducing arthropods.
Condition
As new.
You may also like...