Hedgehog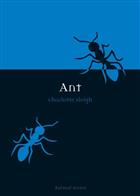 Description:
Explores how this and other characteristics of the small creature have propelled it to the top of a number of polls of people's favourite animals. It remains one of the few creatures that people can get close to without the fear of an attack, or it running away at the slightest movement. Hedgehog demonstrates that there is much to admire about this beautiful, and now threatened, icon of wildlife.
Other titles from the series : Animal Series
You may also like...