Scorpion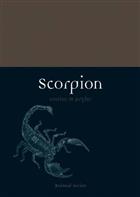 Description:
From the dawn of civilization, scorpions have captured the human imagination. Yet the scorpion is a misunderstood animal with a bad reputation that overshadows its many exceptional qualities. Older than dinosaurs, these small arthropods have survived for hundreds of millions of years with very few changes to their form, populating every continent – with the exception of Antarctica. Although humans and scorpions have coexisted for thousands of years, the image of the scorpion retains a sense of danger and mystery. This book explores the diverse cultural symbolism of scorpions, from prehistoric times until today.
Other titles from the series : Animal Series
You may also like...