In a Gloucestershire Garden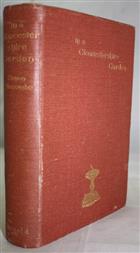 Description:
1st edition. The author was Vicar of Bitton and Honorary Canon of Bristol. The book is based on a series of articles by the author published in the Guardian newspaper , 1890-1893
Condition
Orig. cloth, minor rubbing, gilt, teg, small bump to head of spine. Vg.
You may also like...