La fleur et son parfum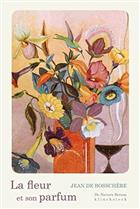 Description:
'Jean de Bosschère combines the exaltation of a lover with the scientific precision of a botanist's son', Philippe Jacottet.
'I have kept in my memory a living image of the Lily that I wish to discuss here. Its flower comes back to me, clearer still than the faces of the human beings who surrounded me at the same time as this plant. Was it not dearer to me than they were? Had habit dulled the tenderness that I had felt for my companions? To answer this question, I do not believe that any weight should be given to the factor of time, but rather only to that of intensity'.
Can a man befriend the flowers in his garden or become attached to a Lily, compare a Thought to Pallas' helmet, admire Myosotis' eyes? Jean de Bosschère loves flowers in such a moving way that it is humanity's entire perception of the garden which emerges, dazzlingly and irremediably transformed.
Belgian painter, novelist and poet Jean de Bosschère (1878-1953) was a friend of Antonin Artaud's, André Suarès', T.S. Elliot's and Balthus'.
Other titles from the series : De Natura Rerum
You may also like...