Lake Kinneret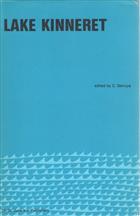 Description:
An account of Lake Kinneret, the regional background, limonological features, description of its planktic and benthic communities and the vertebrate fauna of the lake and its surroundings.
Condition
Cloth. From the library of Prof. J. Green (1928-2016) with his name to endpaper. Vg in d/w.
Other titles from the series : Monographiae Biologicae
You may also like...