Lepidoptera Coleophoridae (Fauna d'Italia 53)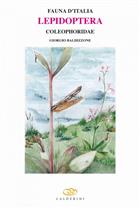 Description:
Text Italian, keys English/Italian. The Italian fauna includes more than half the known species of European Coleophoridae (Microlepidoptera). This volume presents the current state of knowledge on the Coleophoridae known from Italy and enables their identification with colour and black and white plates and photographs. Keys to genera.
Other titles from the series : Fauna d'Italia
You may also like...