Les Cahiers Magellanes NS no. 33: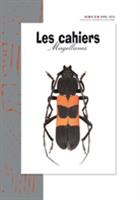 Description:
Text French, English, German, Spanish. 7 papers on Cerambycidae of Africa, Asia and America.
Other titles from the series : Les Cahiers Magellanes NS
You may also like...

Slipinski, A.; Lawrence, J.F. (Eds)
Price £150.00

Holzschuh, C.; Adlbauer, K.; Sudre, J.
Price £44.00

Klimaszewski, J.; Hoebeke, E.R.; Langor, D.; Douglas, H.B.; Borowiec, L.; Hammond, H.E.J.; Davies, A.; Bourdon, C.; Savard, K.
Price £68.00