Les Libellules de Lyon et de son agglomération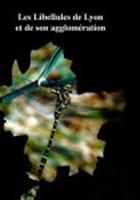 Description:
Text French. Introductory chapters deal with the general description of the Urban Community of Lyon and with the origin and the basic biology of dragonflies; the history of dragonflies in Lyon, their conservation status the effects of climate change; the aquatic habitats found in the region of the Lyon conurbation. Species accounts include illustrations of living dragonflies, distribution maps for Greater Lyon, habitats and local protection status.
You may also like...