Lichens of North America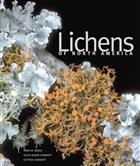 Description:
A guide to the lichens of North America, with colour photos, descriptions, distribution maps and keys for identification. Detailed treatment of 805 foliose, fruticose and crustose lichens, with 700 further species covered in the keys or notes.
Condition
Fine in d/w.
You may also like...