Mabberley's Plant-Book A Portable Dictionary of Plants, their Classifications, and Uses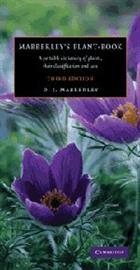 Description:
3rd revised edition. essential reference text for anyone studying, growing or writing about plants. In over 20,000 entries this comprehensive dictionary provides information on every family and genus of seed-bearing plant (including gymnosperms) plus ferns and clubmosses, combining taxonomic details and uses with English and other vernacular names
You may also like...